Armine Hutchens
Armine Hutchens is the Director of Client Relations at JT Davis Asset Management.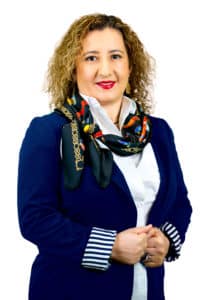 Armine brings over twenty years of experience in Customer Relations, as well as her passion for helping others.
Armine's degree in Linguistics from the College of Interpreters in Armenia opened doors for her to a wide array of positions within non-profit and humanitarian organizations, where she further advanced her inter-personal skills, leadership, and organizational skills.
About Armine
Armine's continuous efforts to positively impact the lives of those around her extend to all areas of her life. When she is not engaged in multi-faceted professional activities, she tries to spend as much time as she can with her two beautiful daughters and her husband Terry. They love to travel and have been to many countries. Whenever there is time left, Armine loves to cook for her friends, neighbors, and church family.