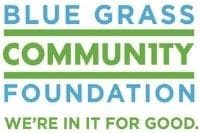 We Proudly Support the Blue Grass Community Foundation
JT Davis Asset Management is a proud supporter of the Blue Grass Community Foundation.  They are known for their 'Giving Guides.'
We wanted to make sure our clients and website visitors were aware of The Giving Guide produced by Blue Grass Community Foundation.
We have the PDF able for viewing and download below.  We hope you enjoy it.  We are always here if you are seeking guidance with your investments or retirement planning.
Learn more about the charitable endeavors of JT Davis Asset Management.