JT Davis Asset Management Testimonials
We deliver results.
Hear what our clients have to say about using our financial services.
Testimonials From Our Clients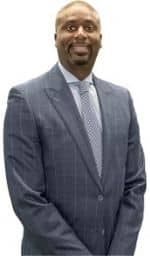 Please let me know what you are looking for in your financial advisor.
I specialize in catering to each of my clients' unique circumstances and goals.
How can we serve you?
Get in touch with JT Davis Asset Management.
We're ready to earn your business and trust and hopefully prompt you to leave our next glowing review.
JT Davis Asset Management on Social Media
Like, share, and follow JT Davis Asset Management.
Complete the form below to schedule an introductory consultation call so we each can determine if we are a good fit for each other.